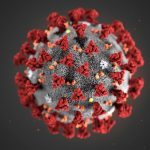 Our Response to COVID-19
 To our Slipstream community,
---
October 14 – COVID-19 Update
Introducing in-person workshops. See important updates and information here: Covid-19 Health and Safety Practices for In-Person Workshops
We will continue to provide Virtual Wilderness First Aid 90 and 50 Hour Workshops even with the opening of in-person workshops.
---
April 29 – COVID-19 Update
We are in this together. COVID-19 has changed the global game, and we are meeting the challenge because it's our job to prepare you to stay safe while you play hard outdoors. 
We are excited to announce we have re-envisioned our existing Wilderness First Aid blended delivery program into a fully supported online model as we navigate the difficulties COVID-19 and social distancing present. 
Learn from a safe social distance, at your own pace, on your schedule, from any room in your house or any corner of your yard, even in your pyjamas if you wish. As soon as the world opens up, you'll be ready. 
Here's how:
Wilderness First Aid 90 and 50 Hour – Virtual Workshops
Our Wilderness First Aid training blended delivery programs scheduled for May are going virtual and, hopefully, viral. Students will continue to access our unparalleled Online Campus for their reading, assessments and assignments. However, now our instructors will lead a virtual classroom via video-conferencing technology to teach, interact, and practice the essential hands-on Wilderness First Aid practical scenarios. 
Limited spots are still available in our new Virtual Workshop courses for May. Join us! 
Wilderness First Aid 20 Fundamentals – Online
Complete a fun and interactive online course to learn the basics of Wilderness First Aid. Meet other students with interest in the outdoors and get access to fundamental knowledge shared by Slipstream's world-class instructors in wilderness medicine. WFA20 includes access to assignments with live instructor feedback and an optional online exam for instant electronic certification.  Registration for WFA20 Fundamentals Online is open!
Wilderness First Aid 35 Practitioner – Online
Gain all the knowledge! Learn extensive theory and techniques of Wilderness First Aid from the safety of your home while preparing yourself to work in the outdoor industry. Network with other adventure tourism professionals and pack your brain with the knowledge of over 75 years of Slipstream's instructors' shared experience in wilderness guiding and outdoor medicine. WFA35 includes access to assignments with live instructor feedback and an optional online exam for instant electronic certification. Registration for WFA35 Practitioner Online is open!
---
April 2 – COVID-19 Update
We have further postponed all class-room based workshops until May 8, 2020, and Slipstream HQ has communicated directly with the students impacted with information for their next steps.  We are still accepting registrations for workshops with start dates later than May 9. Students may register and get started online in the Slipstream Online Campus right away.
Not registered yet and need to recertify now? We have an immediate option available for you:  WFA50 or WFA90 Expedited is an online option available for students who are recertifying with previous first aid training from Slipstream, or a complimentary agency.  This option consists of reading, assignments, a multiple-choice written exam, and online interaction and support from our instructors.  Successful completion will result in an interim Wilderness First Aid (WFA50 or WFA90) certification issued for 1-year. 
For all other adventurers seeking Wilderness First Aid training:  We are currently working on some exciting new enhancements to our online programs, including the introduction of an eLearning-based iWFA certification program. Stay tuned for more info coming soon. 
Contact Slipstream HQ for more information on any of these options – info@wildernessfirstaid.ca.
Please check back frequently as this pandemic is an ever-changing situation, and we will update this as often as needed/recommended.
---
March 17 – COVID-19 Update
On March 17, 2020, in response to the COVID-19 pandemic and on the recommendations of BC Health and the Ministry of Education, we have postponed all classroom-based Slipstream workshops. We hope to resume classroom instruction again on April 15, 2020, and we will make that decision as the situation evolves. Slipstream HQ has communicated directly with the students impacted with information on the next steps.
For students affected by COVID-19 classroom-based programs: we are offering free workshop transfers in addition to a 1-year temporary online recertification option for those needing certification in the meantime.  Please contact Slipstream HQ at info@wildernessfirstaid.ca for more information.
---
The Wilderness First Aid community is a resilient one.
Be sure to take care of yourself, your family, friends, and neighbours during these trying times. 
From us at Slipstream 
---
Credible sources for information for the latest on #COVID19
  Government of Canada / Coronavirus