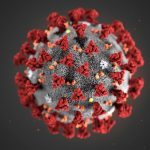 Our Response to COVID-19
To our Slipstream community,
On March 17, 2020, in response to the COVID-19 pandemic and on the recommendations of BC Heath and the Ministry of Education, we have cancelled all classroom-based Slipstream programs. We hope to resume classroom instruction again on April 15, 2020, and we will make that decision as the situation evolves. Slipstream HQ has communicated directly with the students impacted by these cancellations with information on the next steps.
For students affected by COVID-19 cancellations: we are offering free workshop transfers in addition to a 1-year temporary online recertification option for those needing certification in the meantime.  Please contact Slipstream HQ at info@wildernessfirstaid.ca for more information.
We will continue to update the notice posted on the homepage of the Slipstream online campus to keep you all informed of changes: http://campus.wildernessfirstaid.ca/
The Wilderness First Aid community is a resilient one.
Be sure to take care of yourself, your family, friends, and neighbours during these trying times. 
From us at Slipstream 
Credible sources for information for the latest on

#COVID19
World Health Organization: www.who.int/
Government of Canada / Coronavirus:  www.canada.ca/en/public-health/services/diseases/coronavirus-disease-covid-19.ca
Government of Canada / Travel & Tourism: https://travel.gc.ca/